Ok folks, here's a link to the first episode of my comic on the Guardian website- I hope you like it!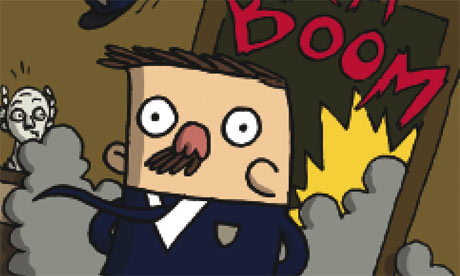 I'll post episode two next week!
P.S and here is a picture of it taken by my co-comic inhabitant Sarah McIntyre (jabberworks ) in it's printed state:


It's surprising how bad the quality of the actual printed paper is – they printed my edition completely wonky! The real DFC is much better!